Happy New Year!!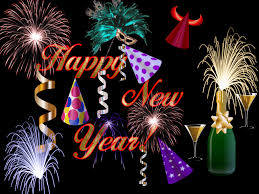 As we prepare to usher in a New Year I look back and reflect fondly on 2015 and the many things I am grateful for. One of the top items on my list is my career that I just love! I'm very fortunate that I am afforded the opportunity to meet and connect with so many people and it is never, ever for one second lost on me that they are entrusting me with what is likely their most valuable financial instrument. It's an honor that I am extremely grateful for and a responsibility that I treat with the highest level of respect, integrity and the greatest care.




This past year I had the privilege of assisting some wonderful families with their real estate experience. Some became first time home buyers, others downsized or moved into a bigger home, and a few relocated out of state. I worked on all types of properties in 2015, from investment properties to luxury dream homes! I was also fortunate to hit a career milestone of representing both parties on a record breaking sale which resulted in the highest residential purchase price in 20+ years in Scituate-Humarock. But the most rewarding aspect of the year was client satisfaction…truly the most important and meaningful part of my job! All of this made 2015 one of the most fulfilling years of my career so far. It has also fueled my ambition to kick it up a notch and set my goals even higher in the New Year. I'm eagerly looking forward to 2016 and the opportunity to assist more clients achieve their real estate goals!

I extend a huge thank you to all of my loyal friends, family, and past clients who have trusted me to assist with their real estate goals and have referred me to their family and friends throughout this past year. Your faith and trust in me means more than you could ever know and your support and referrals are tremendously appreciated. I wish you all a very healthy, happy and prosperous New Year and I look forward to assisting you, your family and friends with all of your real estate needs in 2016! Cheers to a fabulous New Year!!

As always, please feel free to contact me anytime by phone/text at 781-771-1973 or e-mail me at acampbellmobile@gmail.com . I am never too busy for you or your referrals!